We Pride Ourselves On Offering High Quality Services, Care, and Safety for All Our Patients
---
Here we answer a few of the most common questions our new patients often ask us about.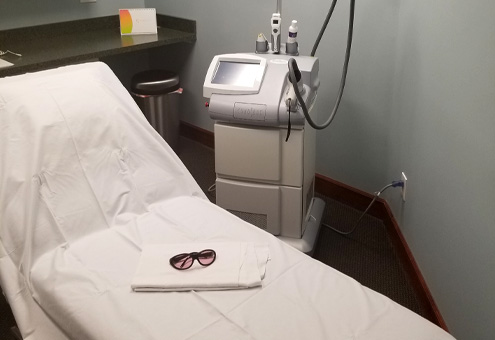 Whether you're suffering from the side effects of a medical condition, like PCOS or hidradenitis suppurativa, experience constant ingrown hairs, or you simply don't want the hassle of shaving, PHR Centers has a solution for you!
How Many Treatments Will I Need?
On average, most patients require three to six treatments, treating once every 8 to 10 weeks, as our body continuously produces hair over a 12 to 15 month period of time. You will experience approximately two months with no hair in-between your treatments. One or two weeks before your next cycle treatment, you may start to notice new, finer hair growth. We always reevaluate each patient at a fourth cycle treatment to determine if further treatments are needed or desired.
Do You Offer Any Specials?
Our specials and promotions vary from month to month which you can find on our Instagram and Facebook. At PHR Centers, we offer a pay-per-treatment option.
When Can I Schedule an Appointment?
You can schedule your appointment within 24 to 48 hours. If you would like to schedule an appointment for your complimentary consultation, quote, and test spot, please give our office a call or email us. During your appointment, please disclose if you are presently taking any photosensitive medication or using any photosensitive topical lotions or creams. Patients must stop taking those medications and stop applying the creams or lotions 7 days before they receive any laser treatment. At the same time, if you are tweezing or waxing, it is best to stop and clip or shave the hair, but please leave us two days of hair growth before the initial consultation to best evaluate your target areas.
Please feel free to contact us at (734) 207-7770 to schedule your appointment. We look forward to hearing from you!