Written on 10/04/2021
---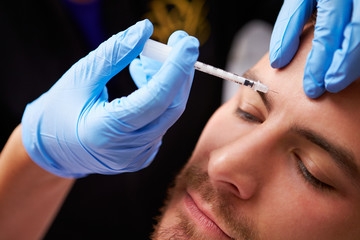 Busting Top 3 Myths About Botox
Botox has been around for many years and is one of the top non-invasive procedures many people opt to get when dealing with signs of aging. However, while Botox has been around for a long time, there are still many myths and misconceptions about Botox that may deter someone from getting the procedure done and reaping many of its tremendous benefits. It is why at PHR Laser Centers, our dedicated team has made it a mission to educate current and future clients. This is why when you want the best Botox session in Plymouth, MI, you look to none other than PHR!
1. Botox Is Painful!
The biggest and most common misconception about Botox is that it is painful. When people picture getting Botox done, they immediately think of giant needles and are usually fearful that it will leave them in pain following the procedure. On the contrary, the needles used for Botox are far smaller, and many people have reported it to be no different than getting a shot from their doctor, so the pain is very minimal.
2. Botox Is A Lengthy Procedure
That is very far from the truth. Since Botox is a non-invasive procedure, many clients can walk in and out of appointments reasonably quickly, with some lasting as little as fifteen minutes! Results are also fairly noticeable after 24-72 hours, with the full effect of the results being noticeable about 7-10 days after your first treatment.
3. Botox Can Be Toxic
Many people are concerned about Botox being toxic to the human body. However, Botox is very safe for humans, and while it is derived from Botulinum, the protein is isolated from the bacteria that can be very harmful to humans. In addition, Botox has a very well-established safety procedure to ensure that it meets all the safety requirements and regulations set by the FDA (Food and Drug Administration).
Have More Questions Or Concerns About Botox?
At PHR Laser Centers, our staff is highly trained and educated about all the effects and benefits of having Botox done, which is why we are one of the leading Botox services in Plymouth, MI. We are here to answer any of your questions and encourage our clients to come in for a consultation to see if Botox is the proper treatment for you. So if you're looking to schedule a consultation, call us today at (734) 207-7770.