Written on 06/01/2023
---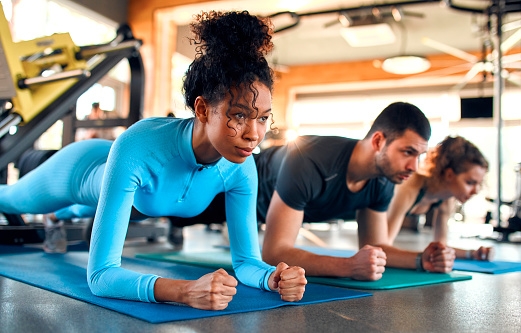 Are you tired of going on diets that won't work? Tired of spending all that time at the gym only to see that stubborn bit of fat you're trying to burn off won't go away? A healthy diet and exercise have always been key components to shedding the unwanted fat from our bodies, but sometimes we need an extra boost to really make it stick.
Whether you're struggling to fit into a pair of your pants or you just want to feel more confident in showing off your body. The trained professionals at PHR Centers Plymouth want to help you in your journey in becoming your best self.
PHR Centers Plymouth has a solution to your problem, by offering Non-Surgical Vanquish, a safe non-invasive option using targeted radio frequency to eliminate unwanted fat cells permanently. Vanquishing is much more effective method to aid in the removal of fat cells, all while remaining comfortable during the procedure. It is a great alternative to liposuction, by eliminating the need for anesthesia or surgery.
There are plenty of advantages to the Vanquish method; with as few as four sessions you can begin to see the results within two to four weeks of treatment of fat elimination from your body. Vanquish works for all body types, covering multiple areas on your body for targeted fat elimination. The treatment is designed to decrease the inches from your thighs and abdomen, regardless of your BMI.
Our mission is to make the procedure as pain free as possible for our patients. The treatment is contactless; all you'll feel during the process as you're lying down comfortably is a warm sensation on the areas you're looking to get rid of fat from. Session times usually last anywhere between 30-45 minutes, and patients reported seeing results in as little as two to three weeks after their first treatments, after the body begins to break down the naturally disrupted fat cells.
In just four easy sessions, scheduled a week apart from each other, and the added bonus of no anesthesia required for the Vanquish procedure, our patients can return back to their daily activities as soon as they walk out of the door.
If you're still wondering Vanquish is the right choice for you, give our office a call at (734) 207-7770 and set up your free consultation with one of our trained professionals, who will find a time that will work best for you and your busy schedule. The Vanquish procedure isn't just for one type of person, it's for anyone who is looking to look their best and feel their best, at fractions of the cost of other costly fat removal procedures.
Say goodbye to that unwanted fat, and feel comfortable and confident in your skin!